Use these seven tips to improve your travel photography – and if you're under 25, enter the Young Photographer of the Year competition – your first entry is now free!
Travel is one of the most popular subjects for all photographers. With new locations, and plenty of spare time, it is only natural that most of us take more pictures when we are on holiday than during the rest of the year. But what makes a great travel picture? Here are seven pictures from the travel category of Digital Camera magazine's 2018 Young Photographer of the Year and Photographer of the Year competitions that have caught our eye – and which are now contending for the £12,000 worth of prizes that are on offer. Each one provides a great tip or technique that you can use to help improve your own travel pictures.
And now that you get your first entry free in the Young Photographer of the Year competition, there's no excuse not to enter.
Think about the foreground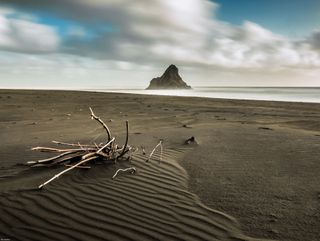 One way to help your pictures of well-known places look different from the next photographer is to look for what to put in the foreground of your shot. Don't just concentrate on the thing in the distance you have come to see – hunt out an angle that gives you something different to put in the front of the frame. This way you can end up with a selection of shots of the location that all look significantly different. William Blatch used this technique well during a road trip around New Zealand. Paratahi Island is a natural focal point for shots taken on Karakare's picturesque beach… but it is the driftwood on the foreshore that turn this into a beautiful, slow-shutter-speed composition, shot with his Olympus E-M5 Mark II.