A travel tripod is an easy way to improve your travel photography. Almost everyone travels with a camera of some sort to capture vacation memories while they travel, whether it be a cell phone, a compact camera, or professional DSLR camera. If you are wanting to capture better travel photos, you may want to consider buying a travel tripod. Adding a travel tripod to your photography gear arsenal can help you take better vacation photos without a lot of effort.
Today Laurence, an award-winning professional travel photographer, is going to cover the basics of what a tripod does, how it can improve your photography, and what situations are best suited for a tripod. He'll also provide recommendations of a range of travel tripods to suit any budget, discuss situations when you should and should not travel with a tripod, and provide practical tips on traveling with a tripod.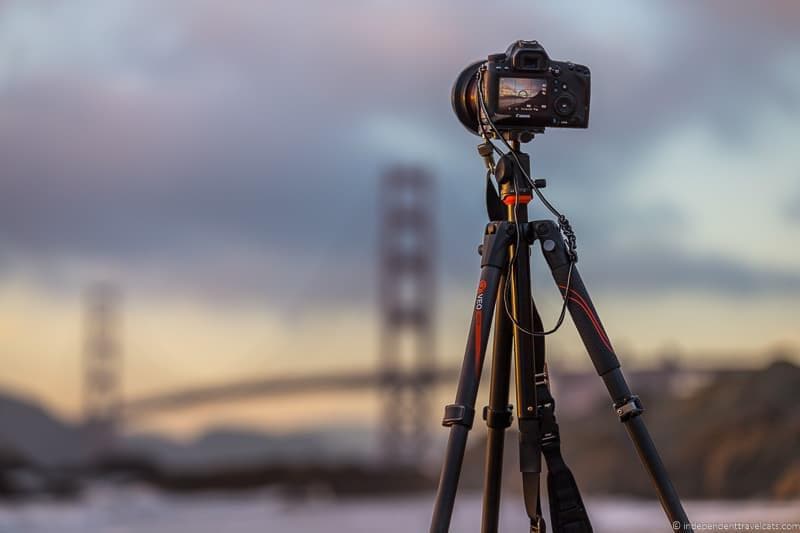 What Does a Tripod Do?
A tripod is a piece of photography equipment primarily used to provide a stable and hands-free platform that you can rest your camera on. It's usually a collapsible product consisting of three legs and a head. The head is the part where you attach your camera. A tripod lets you take photos without having to actually be holding your camera, which can prove useful in wide number of photography situations.
As well as tripods, you will also find monopods on the market. Instead of three legs these have one leg. These serve the same function as a tripod but are generally less stable than a tripod, so overall we would recommend a tripod in most cases. However, they may be the best option for hikers as they many also double as hiking poles or walking sticks.